SURF THE WEB WITH NO ANNOYING ADS
Experience a cleaner, faster web and block annoying ads
Acceptable Ads are allowed by default to support websites (learn more) [1]
Adblock Plus is free and open source (GPLv3+)
By clicking the Agree and Install button below, you agree to our
Terms of Use
Agree and Install for Chrome
Download Adblock Plus for another browser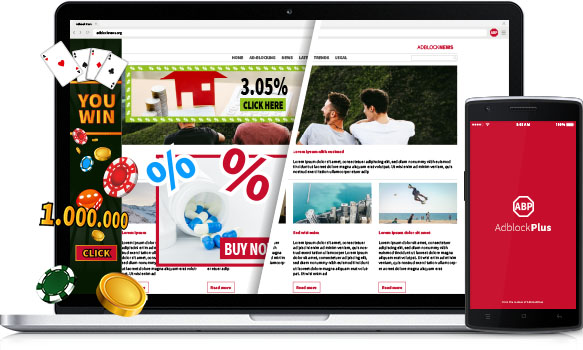 FASTER, MORE ENJOYABLE BROWSING
Block ads that interrupt your browsing experience. Say goodbye to video ads, pop-ups, flashing banners and more. Blocking these annoyances means pages load faster.

KEEP YOUR DATA AND DEVICES SAFE
With Adblock Plus avoiding tracking and malware is easy. Blocking intrusive ads reduces the risk of "malvertising" infections. Blocking tracking stops companies following your online activity.

NOT ALL ADS ARE BAD
Websites need money to stay free. Support them by allowing Acceptable Ads (enabled by default). Want to hide all ads? No problem.
Learn how
WANT TO BLOCK ADS AND DISABLE TRACKING ON MOBILE DEVICES?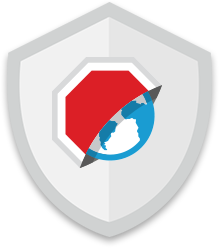 ADBLOCK BROWSER APP
From the team behind Adblock Plus, the most popular ad blocker for desktop browsers, Adblock Browser is now available for your Android and iOS devices.


[1] The following rules
have
and
always will
apply to everyone, without exception:
Participants cannot pay to avoid the criteria. Every ad must comply.
For transparency, we add all Acceptable Ads to our forum so that our community of users can provide feedback.
We listen to our users. If an Acceptable Ads proposal is flagged by our community for a legitimate reason, we will remove it from the whitelist.
We are able to keep our open source product free by charging large entities a fee for whitelisting services. For the other roughly 90 percent of our partners, these services are offered free of charge.